Menschen in Hebron - Zwischen Besatzung & gewaltlosem Widerstand
De/Eng: Vor 51 Jahren besetzte Israel das Westjordanland. Seitdem gehören Militärcheckpoints, illegale Siedlungen, willkürliche Verhaftungen und Soldatengewalt zum Alltag der dort lebenden Menschen. Besonders betroffen ist die Stadt Hebron. Gewalttätige Siedler, Ausgangssperren, Tränengas, für Palästinenser komplett abgeriegelte Viertel, nach Ethnizität getrennte Gehwege sowie Vertreibung der Palästinenser durch Zwangsenteignungen machen dort einen normalen Alltag unmöglich. Der berühmte Menschenrechtsaktivist Issa Amro wird sowohl über die verheerende Situation in seiner Heimatstadt als auch die Aktionsformen des friedlichen gewaltlosen Widerstands berichten, mit denen palästinensische, israelische sowie internationale Aktivisten in Hebron gegen das Unrecht der Besatzung kämpfen.
Issa Amro ist Gründer mehrerer Jugendgruppen für gewaltfreien Aktivismus und zivilen Ungehorsam. Im Jahr 2010 wurde er vom Hohen Kommissar der UN für Menschenrechte zum "Menschenrechtsverteidiger des Jahres in Palästina" erklärt und von der EU als Menschenrechtsverteidiger anerkannt. Nachdem Amro mehrfach von israelischen Soldaten belästigt und willkürlich verhaftet wurde, äußerte der Menschenrechtsrat der UN im Jahr 2013 seine Sorgen über Wohlergehen und Sicherheit Amros. Wegen seines Aktivismus droht ihm derzeit ein illegales israelisches Militärgericht mit Haft.
Der Vortrag findet auf Englisch statt, bei Bedarf wird jedoch ins Deutsche übersetzt (Dolmetscher sind vorhanden).
--------
51 years ago Israel occupied the West Bank. Since then, military checkpoints, illegal settlements, arbitrary arrests and soldier violence have been part of everyday life for the people living there. The city of Hebron is particularly affected. Violent settlers, arbitrary curfews, tear gas, streets divided by ethnicity, quarters being completely closed off to Palestinians, and expropriations of Palestinian property make a normal everyday life there impossible. The famous human rights activist Issa Amro will report on the devastating situation in his hometown and the forms of peaceful non-violent resistance with which Palestinians, Israelis and international activists are fighting against the injustice of the occupation in Hebron.
Issa Amro is founder of "Youth against Settlements" for non-violent activism and civil disobedience. In 2010, he was declared "Human Rights Defender of the Year in Palestine" by the United Nations High Commissioner for Human Rights and recognized by the European Union as a human rights defender. After Amro was repeatedly harassed and arbitrarily arrested by Israeli soldiers, the United Nations Human Rights Council expressed its concerns about Amro's welfare and security in 2013. Currently, an illegal Israeli military court tries to enjail him for his activism.
The event will be held in English.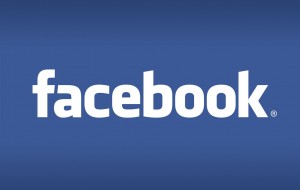 Ilmenau
TU Humboldbau, Seminarraum HU 129
Gustav-Kirchoff-Platz 1